The second IMAC comp of 2014 got under way down in deepest Dorset, in the small village of Cashmoor, near Blandford Forum, the home of the Wimborne MAC.

Great site with a long grass runway, plenty of room for camping and the best weather........ever.

Fifteen pilots entere, four of which were Wimborne members.Five in unlimited, four in advanced, two in intermediate and four in sportsman.

Pilot Judging worked well, all just got on with the job in hand and the comp ran smoothly all weekend. Nine rounds were run over the two days, no freestyle round as no one really wanted to do it.
Simon Wood took the win in sportsman with a new Comp ARF 260 Extra, with DLE 111 on pipe's for power.
Wimborne member Dave Bright took the win in Intermediate flying a Sbach 50cc, well done Dave.
Phil Hoyle won the Advanced class with a new Carden Extra 118", DLE 170 on cans.
Wimborne member Phil Mitchell came secound, flying a small 80"ish Giles flew it well against 3m models, well deserved Phil.
Thomas David took the win in Unlimited with his Carden and MVVS for power and enough dirt on it i thought he was growing potatoes.Â

Big thanks to the Winborne MAC members for making us all feel welcome, Win for the numbers and Jon for the CD roll.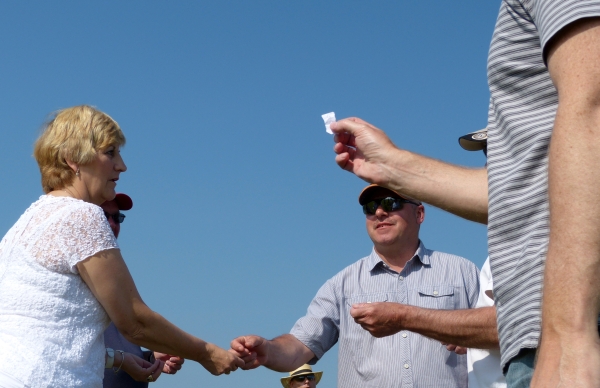 Drawing the running order at the pilots briefing.
Â
Jon flying the an unlimited known.
Brian, Mal, Steve and Phil judging or scribing.
Phil's new 118" Carden and Mals H9 Extra.
Steve landing his comp arf
Everyone
Win and Kat