IMAC Competition at Avon Model Aero Radio Club
A real tonic on any competition tour is to be hosted by a club at whose site we've not flown before, especially when we're made to feel very welcome! That's exactly what happened in the last competition of this year's season which took place near Bristol on the weekend of September 3,4.
Situated between Portishead and Clevedon, at Gordano, in an area of out-standing natural beauty, Avon Model Aero Radio Club (AMARC) has a brilliant flying site, one to be proud of. The club has existed over 45 years and currently has a membership of over 60.
In addition to a well maintained grass runway, the club enjoys secluded facilities including a model assembly area partly sheltered under trees. The site is beautiful and can only have been created by a lot of very hard work over many years. This has made it possible to run a variety of events including drone racing, an aero tow and some scale events this year. We're extremely grateful to AMARC for hosting us.
Keen to familiarise themselves with AMARC's facilities, pilots arrived as soon as they could on Friday, the day before competition was due to start.
Everyone was personally welcomed by Chris Holloway, AMARC Committee member and Treasurer. Despite poor weather, actually it rained most of Saturday, Chris was there all the time and "went the extra mile" all weekend making everyone welcome.
The weather on Friday was good. Our Tom (Thomas David) did a great job in making sure we were all briefed regarding club rules and the need for pilots to keep clear of sensitive wildlife conservation areas. Club rules and environmental briefing done, no time was wasted in getting wheels up to practise. Fifteen pilots had entered the competition so it wasn't long before a queue formed with pilots waiting patiently, while taking any opportunity to catch up with friends. James Carter, an AMARC member entered the competition in Sportsman class and soon made his mark flying very well. Another special mention here is that of Jorge Gutierrez, an excellent pilot we got to know at the competition in Italy. Jorge, originally from Spain who currently lives and works in Germany made a special trip over for the competition.
On Saturday morning despite a bad weather outlook the competition was soon underway. A couple of rounds in unlimited class were flown but it wasn't long before rain forced a stop. Unfortunately most of the day was spent waiting for a break in the weather. Still, never missing any opportunity, between showers in the afternoon we managed to fly a freestyle competition. Jorge Gutierrez flew brilliantly, with a little 6S electric lent to him by Tom, and won!
That evening, to ward off some of the windy chill. AMARC member Alan Perry soon had a wood fire blazing, very much enjoyed by everyone camping on site. Thanks again Alan!
Day two, the weather was much improved so sharp on time the competition got underway. Competition rounds ran well throughout the day from Sportsman through to Unlimited class including an "unknown" sequence in each class. For readers who may not know, "unknown" sequences are obtained from the USA just before the competition. Not having seen the sequence before the competition pilots need to learn their "unknown" just before flying it.
As is usual on competition days the wind was strong. At this competition it was also very turbulent especially at low, near to ground level. At the end of one of Jon Tappin's flights in unlimited class, Jon was making a perfect landing approach when near to touchdown in gusting turbulence his plane suddenly lost all lift causing what might be described as a rather hard landing. Slithering along a bit with splayed legs, it lifted somewhat and came to a halt.
After a short pause to assess what proved to be relatively light damage, while the competition continued, a repair team got to work. Using the on-site vice to help get the landing gear bent back, thanks again AMARC, and with a Mejzlik 28.5 x 12 3 blade propeller kindly lent by Steve Hartley, Jon's plane was soon repaired and back in the air! A credit to all who helped with the repair and well done Jon for quick stick control preventing more serious damage.
At the end of this competition there were two awards.
Winners at this competition were all presented with their place certificates by Chris Holloway of AMARC

Overall class championship winners for the year were presented with trophies by IMAC Chairman Phil Hoyle.
Needing to get back to Germany, Jorge couldn't stay for the awards so these were received on his behalf as in photos.
In concluding this article I share that after three years as a regular contributor to BMFA News I am standing down from my publicity writer role in IMAC. I'm sure that any regular contributor will understand that when writing for a specialist body such as IMAC, to maintain maximum interest it's important to have a periodic change in the writer.
I acknowledge and thank Editor Pete Dodds for his consistently good com-munication enabling me to get articles about IMAC published in BMFA News. By working closely with Pete over the last three years I recognise that while IMAC is uniquely important to its members, with limited magazine copy space available contributions sometimes have to be deferred to allow publication of more pressing news but I am grateful that all of my articles have eventually been published.
My personal interest in the BMFA is not diminished, and I hope to provide photographs for future publications.
As always, if you'd like to experience the fun with us, find out more about IMAC "Formula 1 in Aerobatic Scale Model Flying" and develop your skills, take a look at our website imacuk.org I'm sure you won't be disappointed!
Barry White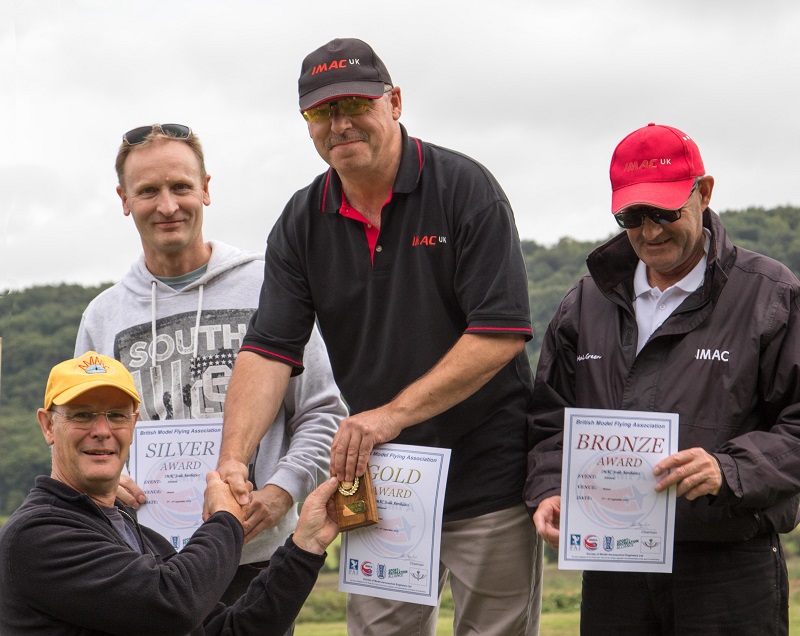 Advanced Winners, Phil Hoyle, Steve Hartley, Mal Green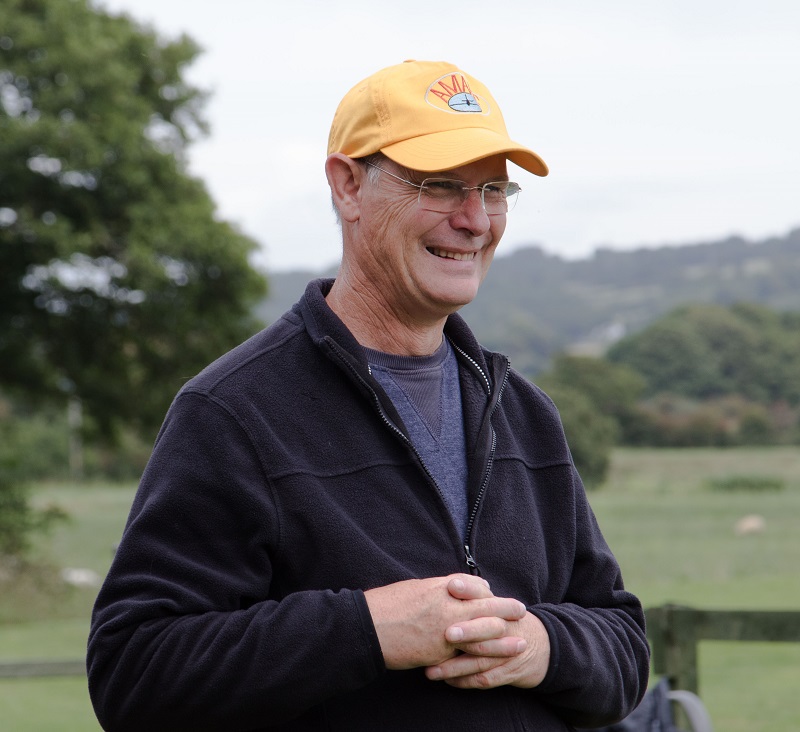 Chris Holloway, AMARC Treasurer at Awards Ceremony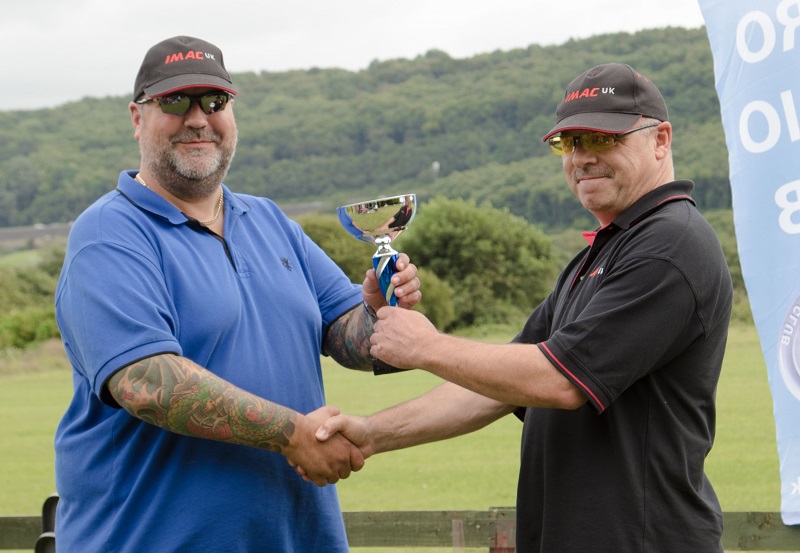 Chris Hughes Intermediate Champion 2016

Competition gets underway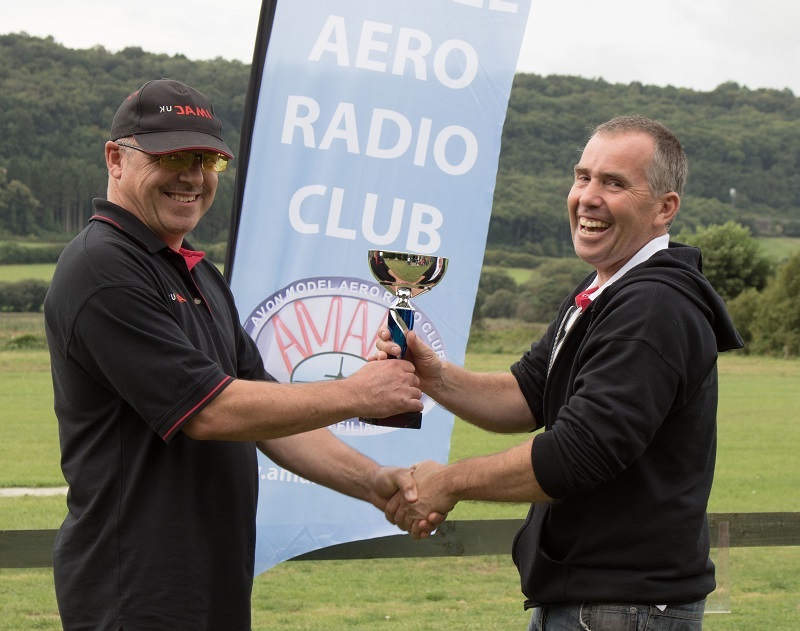 Dave Staley Sportsman Champion 2016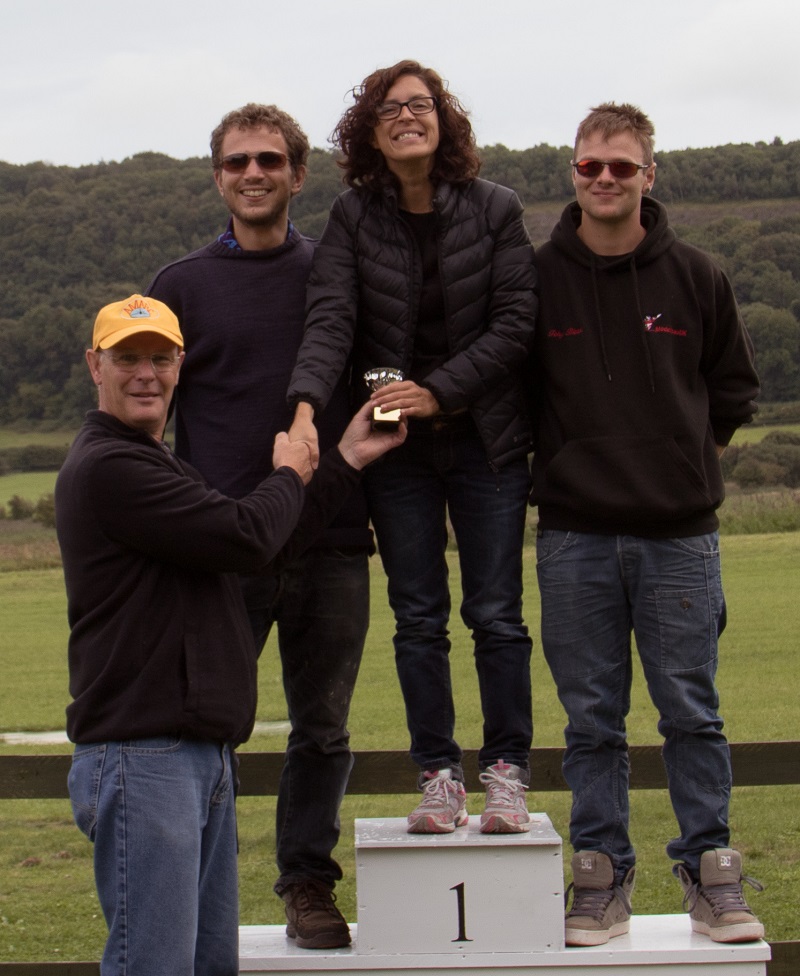 Freestyle Winners, Patricia, also from Spain, receives the Cup for Jorg, Tom & Toby Black, AMARC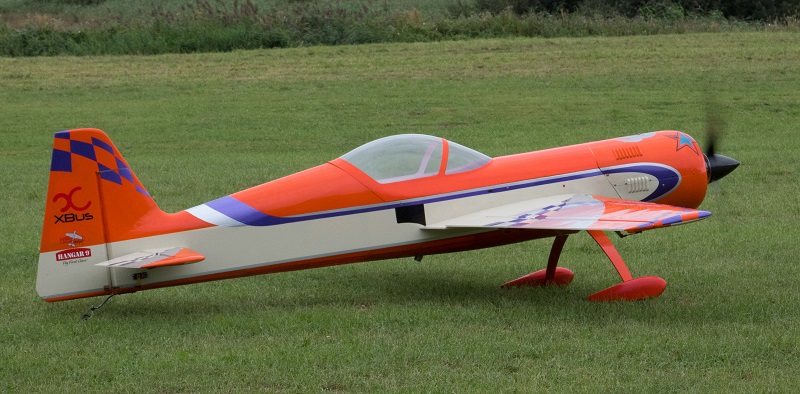 Jon's plane; Hangar 9, 3.1Metre SU 26MM with JR radio Xbus and 28x transmitter, NX 8921 servos all round and powered by DLE 170 with K&S 1090 tuned pipes.

Jorge learns his sequence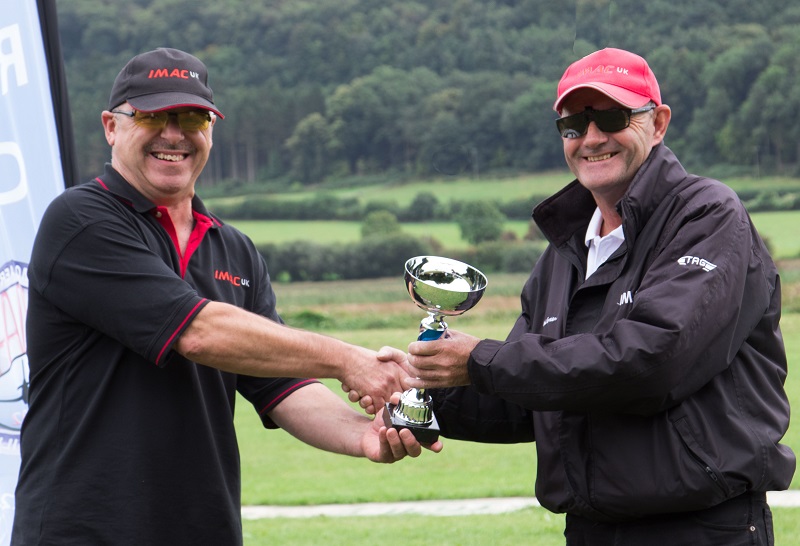 Mal Green Advanced Champion 2016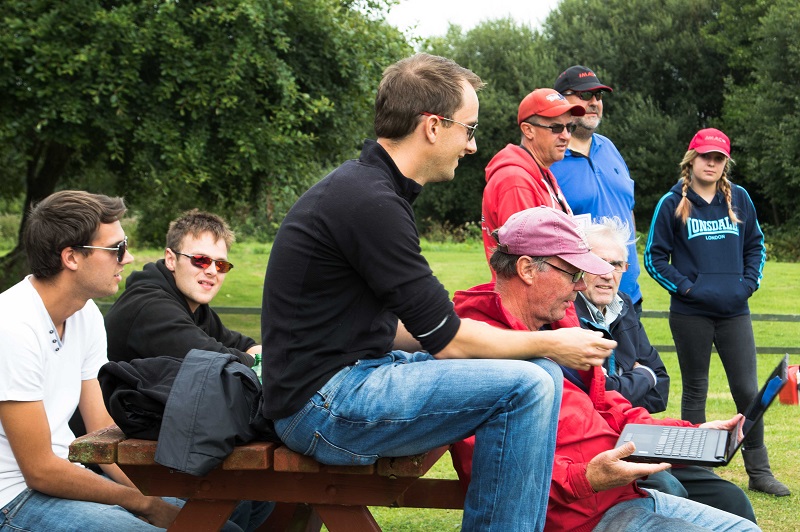 Mulling over the scores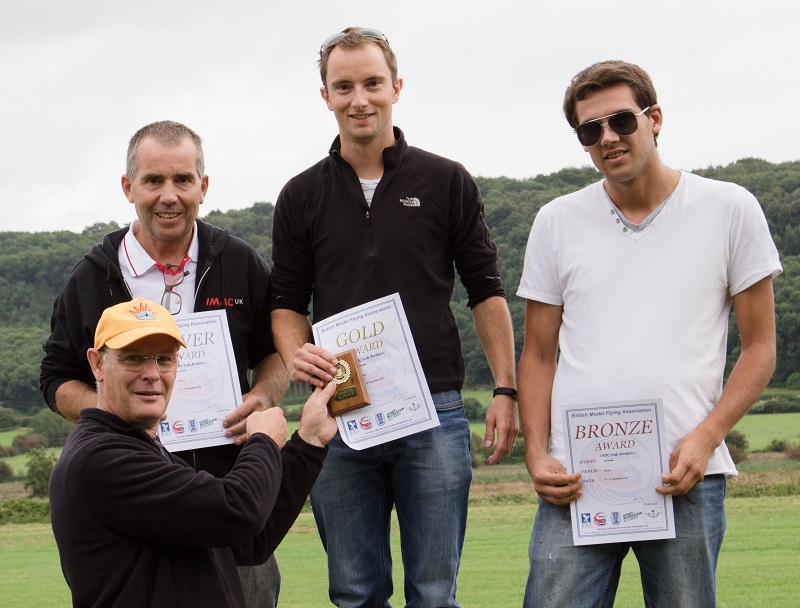 Sportsman Winners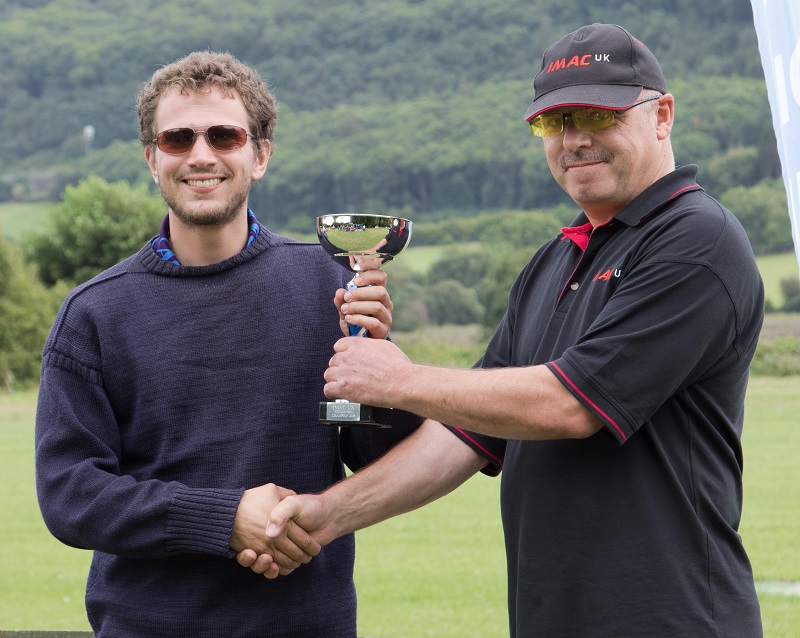 Thomas David Unlimited Champion 2016

Unlimited Winners, Thomas David, (Patricia receives Jorg's cert) & Jon Tappin